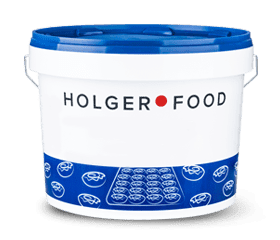 FOR CONFECTIONERY INDUSTRY
To all distributors and entrepreneurs responsible for industrial production of confectionary goods, you are all welcome to take advantage of our wonderful produce and test our top-quality fondants, as well as other goods we offer. Please, take a look here to familiarise yourself with our range of products.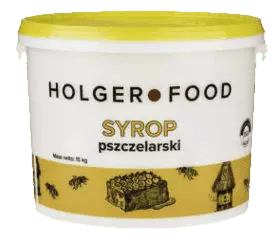 F O R B E E K E E P E R S
How could we ever forget about our beekeeping friends? All who take care of those little flying creatures are invited to take a closer look at our winter patties and bee syrups. For more info click here. www.pokarmpszczeli.pl.
In HOLGER FOOD we manufacture and distribute professional fondants and other products used in food industry. We are the leaders of European market rich in experience and satisfied customers. During our long years of practice, we have managed to work with the crème de la crème of the industry, nationally and worldwide.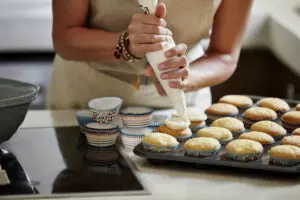 Strict control of the production of semi-finished confectionery products and unique recipes allow us to produce a reliable and efficient product. We are constantly improving our production methods and reacting to current trends in the confectionery and bakery industry, which is confirmed by the novelties regularly introduced into our offer. We employ specialists with many years of experience in the food industry to provide professional advice. Sustainability and the satisfaction of our customers are crucial in our work.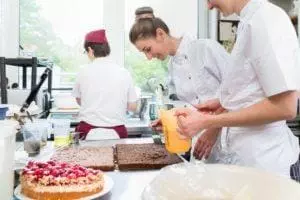 What makes our products, including confectionery fondants, unique?
The high quality of the products confirmed by appropriate certificates and tests

Wide range of application possibilities for confectionery fondants and other products in the food industry

Attractive price in relation to consistently good quality

Convenient and safe packaging

Long shelf life.
By purchasing confectionery fondants from HOLGER FOOD, you are therefore guaranteed to receive a high-quality product made according to tried-and-tested recipes. The production of our products takes place in compliance with all hygiene standards, which is confirmed by the relevant certificates. What's more, our products, including confectionery fondants, are made primarily out of a passion for confectionery. Thanks to our in-depth knowledge of the industry, we are able to respond so accurately to our customers' needs. We are convinced that after the first use you will decide to stay with us and our products for longer.
Company
HOLGER FOOD GROUP Sp. z o.o. was established in 1997 in Poznań. Thanks to our attention to high product quality and the commitment of our employees, we quickly grew to become a leader among manufacturers of a wide range of water pomades. The consequence of this was the expansion of the company and relocation to Luboń near Poznań. Over time, we expanded our business to include the confection and sale of glucose syrups and the production and distribution of various types of bee feeds. We currently supply the largest food wholesalers in Poland and Europe, through which we reach thousands of bakers and confectioners who trust our brand. We also cooperate with leading industrial producers, our products can be found in many popular products hosted on Polish and European tables. We are constantly expanding our offer - you can find out more in the News section.
Purchases and logistics
If you find our offer interesting you are more than welcome to contact us via maria.katarzynska@holgerfood.pl and place and order with us. Soon, we will also establish an online B2B e-commerce platform as well as an e-shop, for your convenience!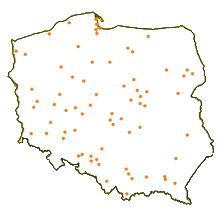 Investments
Thanks to successful investments and consistently implemented expansion plans, we have established modern production facilities with our own technological laboratory, which allows us to provide our customers with high quality and unique qualities of our products.
We actively take advantage of the opportunities offered by European Funds. In December 2014, we completed the second investment in the history of our company co-financed from European Union funds by implementing a new water fondant production technology on the market.
Holger Food Group Sp. z o.o.